GV Newsletter - April 2021


Last month, we held our 1st HUGO Executive Board meeting, combining the efforts of HUGO, HGVS and HVP into one merged organisation!


The deadline for the Online training course in curation of
human/gene/disease databases has passed!

We received an incredible 32 applications from all over the world for a 16 participant course. These applications are currently with our Select Committee.

Thank you applicants, you will be notified of the outcome in June!


NEW - HGVS nomenclature Q&A session


We receive a lot of questions regarding HGVS nomenclature. Currently, these questions are all answered by private e-mail, with some examples published on the

nomenclature Facebook page

In order for users to gain real practical experience carrying out nomenclature tasks, we are going to try something NEW:

.


bi-monthly online HGVS nomenclature Q&A sessions

The first meeting will take place on June 22, 8:00am GMT (check your own time zone here)


The meetings will be bi-monthly, on the 4th Tuesday of every 2nd month (even months). We will alternate the time of the meeting in order to allow people from either Asia+Australia, Europe+Africa or North+South America to follow the meeting during the day. We plan to record the meeting for those not able to join.

Meetings will take 60 minutes and have a standard format:

1) Short welcome (5 min)

2) Participants answer questions (35 min)

3) Questions from participants (15 min)

4) Close of meeting

For questions to be answered by participants we will use an online polling system (DirectPoll). Questions will be taken from those we receive daily and be a mix of simple and more complex cases. The idea is that you

train yourself and learn HGVS nomenclature by applying the recommendations.

For those not able to participate, the

questions will be available afterwards

using the Socrative platform (www.Socrative.com, classroom to be announced). For the 'questions from participants' session, everybody is encouraged to

send questions to VarNomen@HGVS.org

so we can prepare. Of course, we will also allow you to ask questions 'live'.

For HUGO members, participation will be free. Details for non-members to join will be shared later.

To register your interest, please contact amy@variome.org

Interested to support the HGVS nomenclature work? Please consider sponsoring one of the bi-monthly meetings. For details, please contact

amy@variome.org

. Of course, we will acknowledge sponsorship in advertisement and during the meeting.



BRCA Exchange is thrilled to announce that gnomAD 3.1 will be part of our next release! We have integrated the gnomAD 3.1 non-cancer subset, which contains whole-genome data from more than 74,023 ethnically-diverse samples, and increases the BRCA Exchange variant count by 25,406 BRCA variants to 65,822 variants altogether! Moreover, this globally-diverse population dataset is a rich source of information for variant interpretation. We are currently working with the ENIGMA and ClinGen consortia to leverage these data for variant interpretation, and anticipate that they will lead to the expert curation of tens of thousands of unclassified BRCA variants.


InSiGHT awarded funding from the NIH through ClinGen/ClinVar to support the Variant Interpretation Committee around the world, which is now the ClinGen Variant Classification Expert Panel (VCEP) for Colorectal Cancer & Polyposis, so covering MMR, APC, MUTYH, POLD1/E, & hamartomatous genes.

The InSiGHT DNA Database Governance Committee has transitioned, with new members Ian Frayling and Gabriel Capella (both InSiGHT Councillors), Marc Greenblatt, Stefan Aretz (each InSIGHT members). Rolf Sijmons continues as a member. Finlay Macrae is the Councillor responsible ex officio and JohnPaul Plazzer the overall curator of the databases. We are grateful for the wise council of Muarizio Genuardi and Mike Woods who have retired from their roles as members of this committee.

InSiGHT's Variant Interpretation Committee has morphed into, and with, ClinGen as the ClinGen InSiGHT Variant Curation Expert Panel (VCEP). There are several subVCEPs within this, covering the genes of major interest in hereditary colorectal cancer: the mismatch repair genes, APC, MUTYH, STK11, BMPR1A, SMAD4, POLE, and POLD1. The MMR InSIGHT VCEP is well established and accepted by ClinGen for its work in curation of the MMR genes. The invitation from NIH to support the curation of the less developed genes (with respect to curation) was addressed by InSiGHT in a proposal lead by InSiGHT members Marc Greenblatt and Matt Ferber. This covered all the non MMR genes listed above and of interest to InSIGHT. It was successful!

The grant will cover work by John Paul Plazzer, other new biocurators, and administration. The curation will be rolled out progressively. Already there are regular fortnightly meetings being held relating to APC, through the chairmanship of Stefan Aretz (Germany) and supported by Deb Ritter in USA. Elke Holinski Feder remains chair of the MMR VCEP, supported by Andreas Laner in Munich which meets regularly also. Addressing discordant pathogenicity assertions as registered on the ClinVar (USA NIH) database is a high priority and the challenges of applying the ACMG framework for curation of genes to the specific genes under attention, are major components of ongoing work.

Special recognition of medical and genomic health students Lachlan O'Connor, Matt Daly, Sherry Yin, Varun Kaushik and Marissa Rose has been instituted by InSiGHT Council. Sherry continues as an active biocurator for APC variants.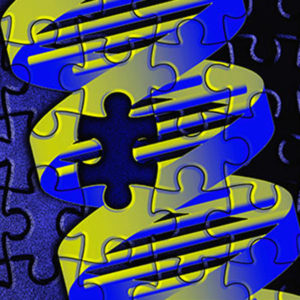 Curating the Clinical Genome (Virtual Conference)
May 12th - 14th 2021
Wellcome Genome Campus, UK

The conference will bring together the clinical genomics and biodata community to discuss best practices for the clinical use of genomic data, including interpretation and clinical utility, and the consensus generation of curated knowledge. This is latest in the series of meetings on this topic, which have been spearheaded by the ClinGen and DECIPHER consortia.
IHCC 4th International Cohorts Summit: May 25-27, 2021
IHCC members are invited to save the dates for the 4th International Cohorts Summit of global leaders of large-scale longitudinal cohorts on Tuesday, May 25 through Thursday, May 27, 2021 hosted by the International HundredK+ Cohorts Consortium (IHCC). This virtual event follows the May 2020 3rd International Cohorts Summit and will build upon the strategic planning initiative kicked-off at the IHCC Members Workshop in November 2020.
Visit Event Page

Due to the ongoing COVID-19 pandemic and restrictions currently imposed the International Cancer Genome Consortium 17th Scientific Workshop / 4th ARGO Meeting will take place virtual from the 14th - 15th May 2021 and will be hosted from Peking University, Beijing, China.
Visit Event Page
Cancer Genomics & Haematological Disorders Conference:
June 8-11, 2021
Dear Healthcare Professionals,
On behalf of Newcastle University and Members of Malaysian Laboratory Haematology Society (MMLHS), it is our great honor and pleasure to invite all of you to a virtual seminar entitled Cancer Genomics & Haematological Disorders which will be on June 8th to 11th, 2021. With the health and safety of all participants being our topmost priority, this online course would be the best solution for all of us.
Register now and the secretariat will soon send you detailed information on the webinar. Looking forward for your participation in this virtual seminar.
Thank you.
With best regards,
MMLHS
https://www.ivvy.com.au/campaign/link/process/id/6e7fd0cc6cedef3f9014ed9e963270da/s/9c7b38a1e5345caad81d3f21e989566a/account/613/report/56626">
https://www.ivvy.com.au/campaign/link/process/id/6e7fd0cc6cedef3f9014ed9e963270da/s/9c7b38a1e5345caad81d3f21e989566a/account/613/report/56626">
Don't miss your opportunity to learn - attend VEPTC 2021!
We are excited to announce that the next Variant Effect Prediction Training Course is now open for registration!
This year the course will be an immersive virtual experience and will take place from the 21st to the 23rd of Sept. 2021. Core topics will be delivered live with ample opportunity for Q & A; some topics will be on-demand. We invite you to register, and submit an abstract for consideration as a virtual poster (if you wish) and look forward to your participation.
Expected Participants are people working in a DNA laboratory including clinical diagnostic labs involved in DNA sequencing data analysis.
To find out more please visit the website.

https://www.ivvy.com.au/campaign/link/process/id/1563aad3abdcceee0a9041ea7b904843/s/9c7b38a1e5345caad81d3f21e989566a/account/613/report/56626">REGISTER NOW
Sponsored by Illumina Workshop
Please note: we are monitoring the COVID-19 pandemic situation closely, and we will take the relevant situation into account as we move forward.


We welcome you to the 14th International Congress of Human Genetics (ICHG2022) to be held in Cape, South Africa, proudly hosted by the African Society of Human Genetics (AfSHG) and the Southern African Society for Human Genetics (SASHG).

Taking into account the COVID-19 pandemic, we are formally sharing the news that the ICHG will be postponed to 13 – 17 February 2022.

Warm regards
Raj Ramesar and Charles Rotimi
(Co-Chairs LOC/ICHG 2021)